I collect 20th century technology antiques. They are not expensive and don't take up much space – perfect for my cubicle museum.
My shelf at work houses a small, but growing collection of monstrous early cellphones. There are a couple of gigantic vacuum tubes (some from an early Univac), a core memory plane, a multiprocessor unit from an Amdahl mainframe, a weird hardwired logic unit from a forgotten computing machine. My latest purchase is rather interesting – the first consumer digital camera.
A $700 piece of equipment in 1994 Apple Quicktake 100 cameras sell for just a few bucks on eBay. I first saw one mentioned in this outstanding livejournal post. This guy's camera still had some images in it which provided a weird time tunnel into some office party in 1994. I guess the people in the photos were celebrating extravagant Mac purchases.
I bought two cameras on eBay for just a few bucks each, and one came with a cable and a floppy with PC software. Not even hoping that it'd work I plugged in the serial cable, installed the software on my Win 2000 machine, turned on the camera and ran the program. It worked the first time.
Here are the two Apple QuickTake 100's that I purchased. I bought two so I could take stereo images and view them on my 100 year old stereoscope. In a couple of years I think I'll be able to buy a couple of iPod photo thingies for a few bucks and do what this guy did.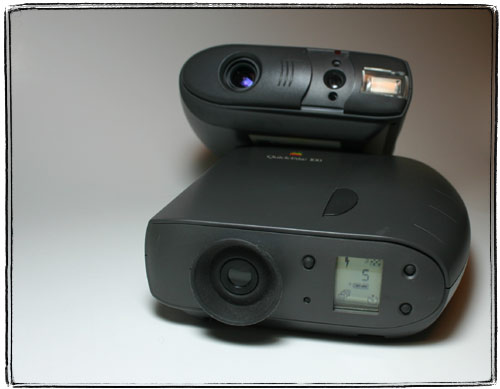 Times Square at night in full .3 megapixel power (compressed to 500 width).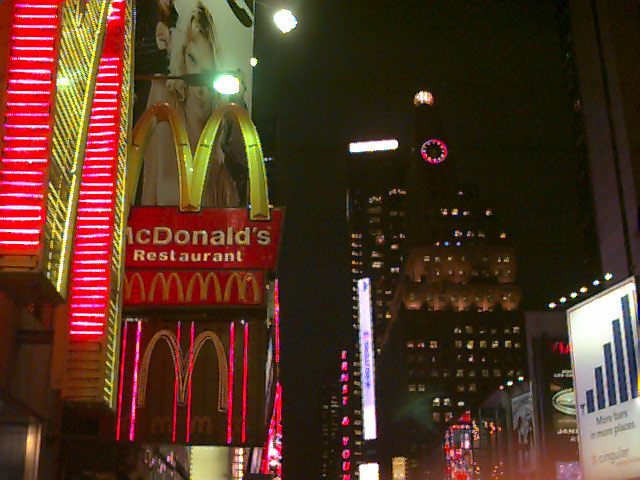 Times Square at night with lower resolution option turned on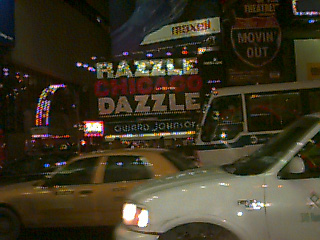 Snow storm in Brooklyn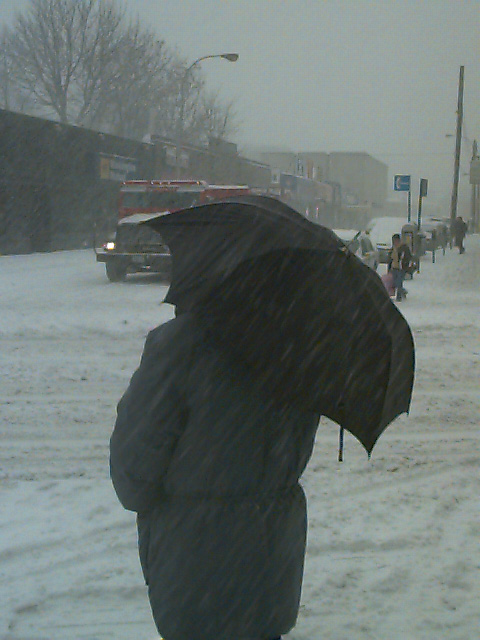 Considering how difficult lighting conditions were the results are respectable. Usability wise these cameras are lacking. Even though they look like those binoculars from Star Wars movies, they have a very nasty lens cover that is very hard to open without leaving a nice fingerprint on the lens. Taking portrait orientated pictures is rather hard.
So here I am, paying tribute to one of the last Apple products of John Sculley's era at Apple (note how Apple CEOs are arranged in a timeline at Wikipedia – just like kings). I wonder if Steve Jobs will ever consider making an Apple digital camera. So far the fate of Apple Newton shows that to Jobs anything ever touched by Sculley is taboo.