An acquaintance of mine spends a lot of money on travel and cameras, more than just about anyone I know. But you won't find photos of famous landmarks amongst his pictures unless he'll find a way to take a picture of something that nobody photographs – like a bathroom or a service entrance. His photos will stand the test of time.
Collectors of old photos know this: photographers have a herd mentality. In early photographs portraits are very common, but pictures of anything other than people are rare. Yes, old cameras were bulky and hard to use outside, but it's still not a good reason: the earliest surviving photo is a view out of a window.
There's a type of a photo that I despise the most: one of a flower. If you have an expensive camera with a nice lens you can go to a botanical garden and take a hundred gorgeous pictures of pretty plants with a pretty blurred background (coin-a-sewers of this type of photos like to discuss "bokeh" – the quality of the blurred background specific to a lens).
And then there's one type that I like a lot: pictures of workspaces. My advice to you is to take more of those. Forget flowers, sunsets and landmarks: looking back you'll enjoy these much more.
Here's a blurry photo of my doorman's desk from college years: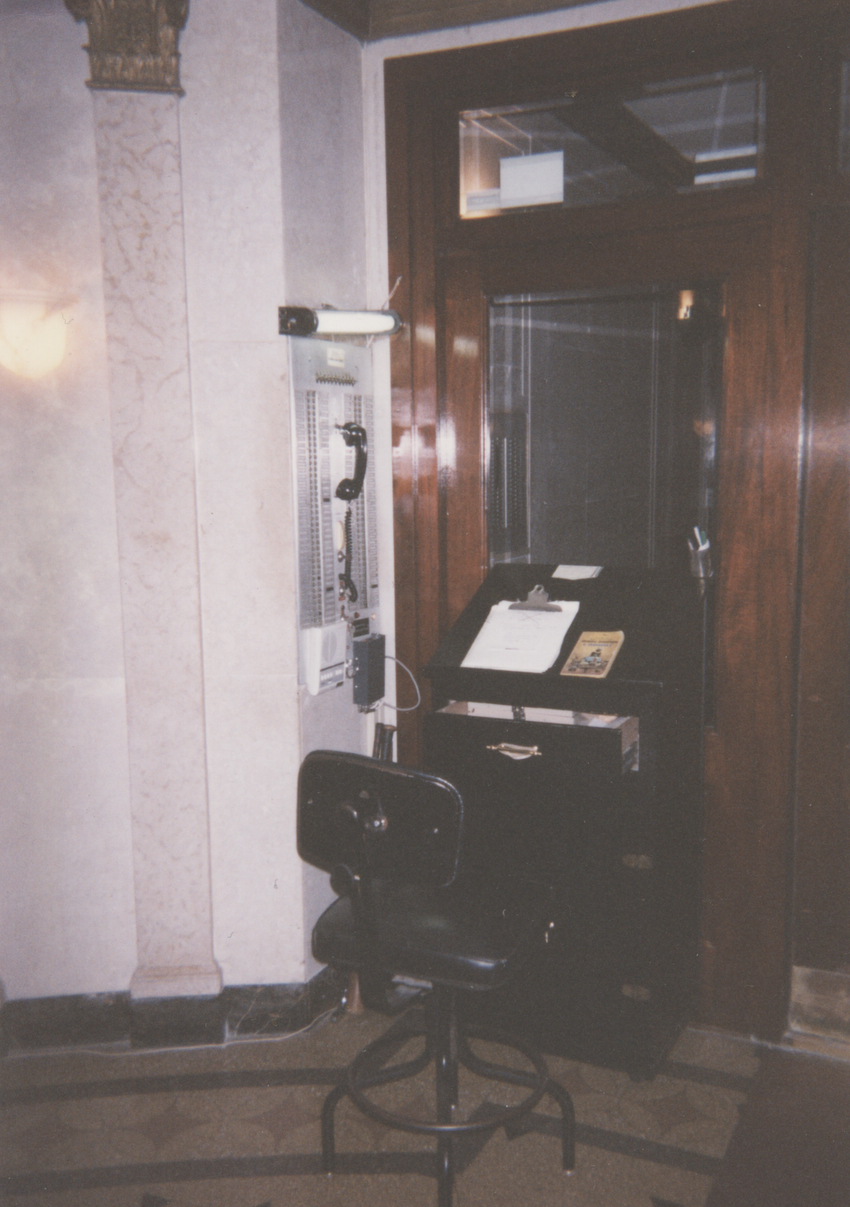 And here's my desk at TV Guide.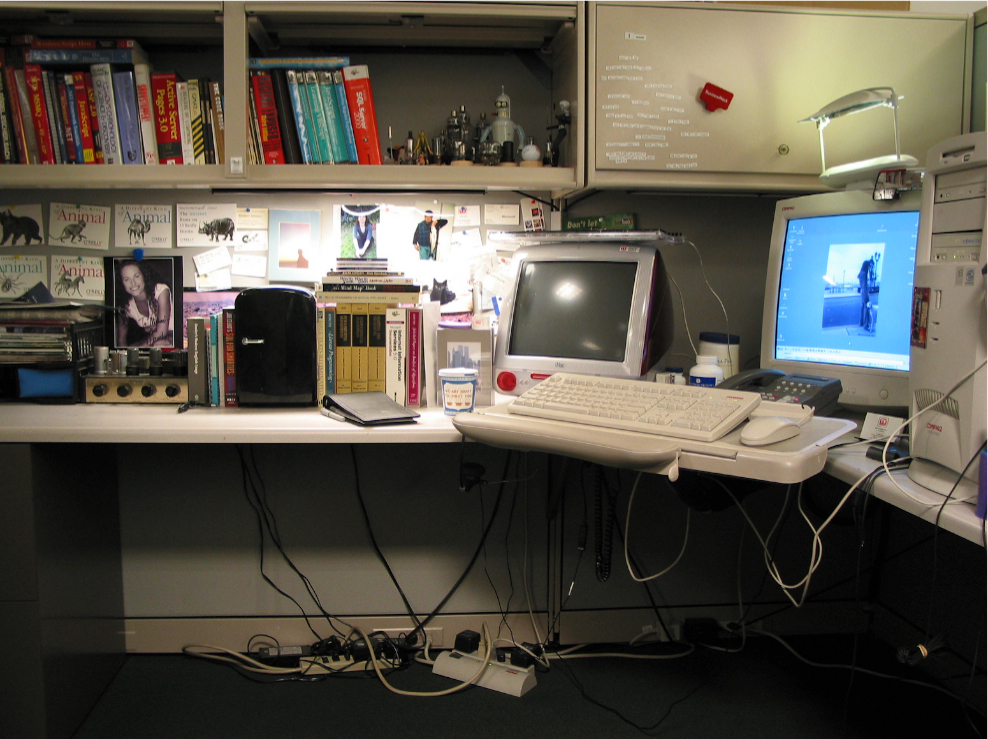 A co-worker of mine kept a picture of his old workspace instead of anything else. He could never explain why he did it, but I found it funny enough to take a picture of it. I always kind of wished I had the foresight to keep taking pictures of my desks recursively – which is a great idea, I think.