I have a friend who likes to remind me that my taste is highly atypical and should not be taken into consideration when coming up with new products. For instance, Fox cancels any show that I start to really like. Firefly, The $treet, Futurama – all mistreated and gone. The Simpsons weren't cancelled, but somehow changed by Fox to become unappealing to me. Strange but true.
Right now Fox is promoting a new show, Prison Break. Recently they turned a little raised plaza in front of the Newscorp Building into a "Fox River State Penitentiary", complete with signs, a barbed wire fence, and a whole bunch of dudes in prison jumpsuits handing out nailfiles and fake tattoos with the show's logo.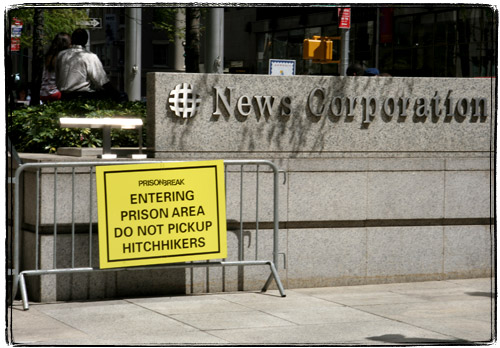 There were also free henna tattoos as well as free buzzcuts. I was very much surprised at how popular the buzzcuts were with the office crowd.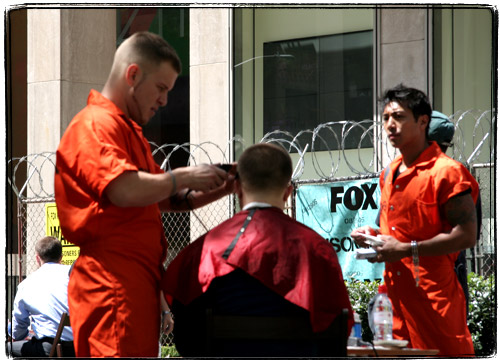 ---
Ad:
You know what's missing from The Simpsons today? Bite. There's no bite left in them. And I don't know, something else too. It's still there in the old seasons, but somewhere along the way either Homer jumped the shark both literally and figuratevely.
A relatively well known fact is that Groening started his career with a "Life Is Hell" comic which was about bulgy eyed rabbits instead of bulgy eyed humans. It had what the Simpsons is missing these days.