I pick my houseplants following a simple rule: they either have to be very exotic or they have to be edible. Preferably both, like my pineapple plant.
A couple of months ago I purchased a coconut plant, complete with the coconut it grew out of, all for something like $10 (at IKEA of all places). And this morning I found a bonus – overnight a few mushrooms spontaneously sprouted in the same pot.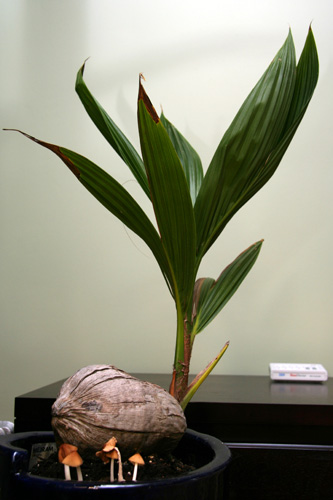 Do you think these are poisonous?