One of my ongoing photographic projects is the creation on a full Tarot deck. So far "The Tower" has the most candidate photos.
This is a smokestack of the Brooklyn College Heating Plant. It's a very beautiful art deco structure. I'll take more pictures later.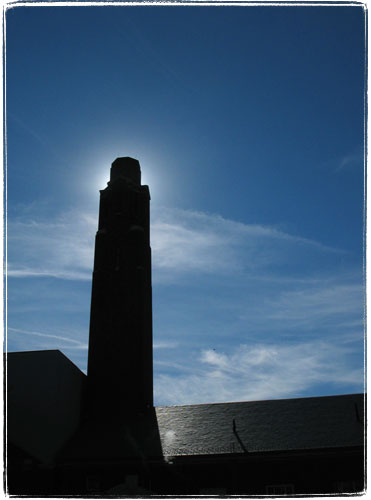 A security guard hassled me when I took pictures of the Plaza Building. I need some good impressive looking paper to ward off clueless security guards. Or a copy of rules and regulations.