Group portrait of the newer, uglier Rockefeller Center buildings: Newscorp Building, McGraw Hill Building and Exxon Building.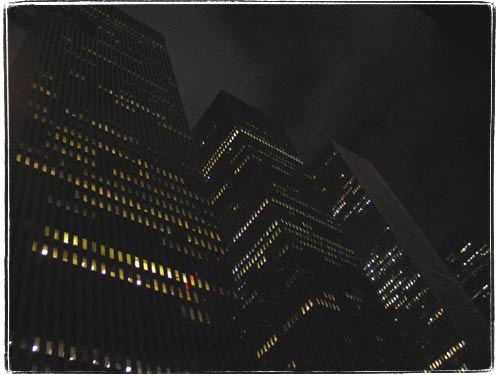 Jewelry district with the view of the illuminated glass crown of the Bear Stearns Building. The crown houses machinery and water tanks.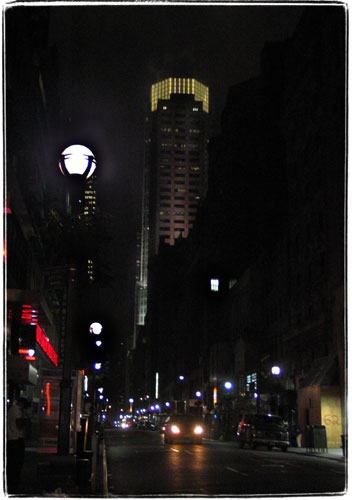 Wheeee.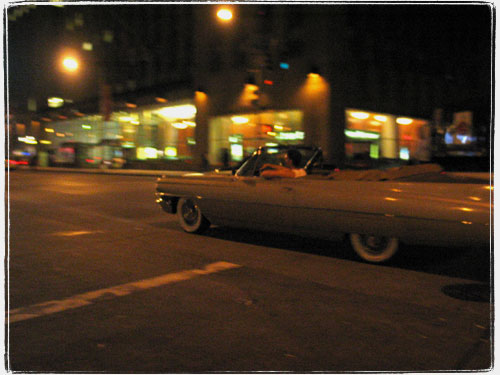 For some weird reason green traffic light turns blue on my photographs.