I've attended the Joel's demo party for Fog Creek Copilot, an amazing grey hair and premature baldness prevention product. Here is my photo report.
The Joel is famous for creating humane working conditions. Natural light, dual flatscreen monitors, Aeron chairs. Actually, this is very similar to the setup that I have at home, except I have a view of Brooklyn instead of Manhattan. My chair at work is a butt-hurting monster, but if I stand up in my cube and really crane my neck, I can see the same skyscrapers, but from the other side.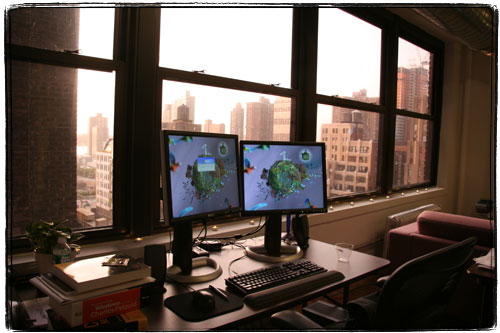 Joel was literally mobbed by fans.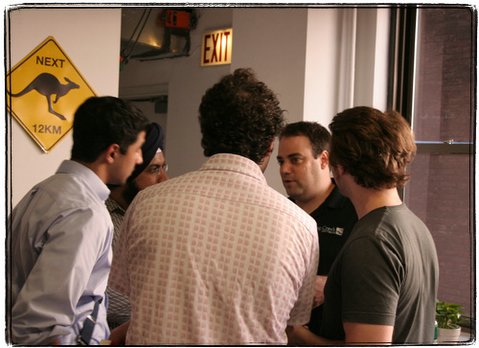 I dragged him away and had a couple of minutes to take a picture of him.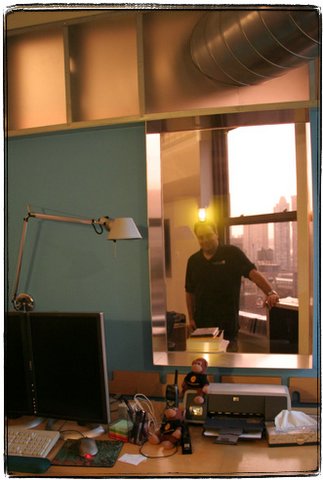 A funky light fixture was casting a glare on the famous office partition window, but I used it for a cheesy "idea" effect.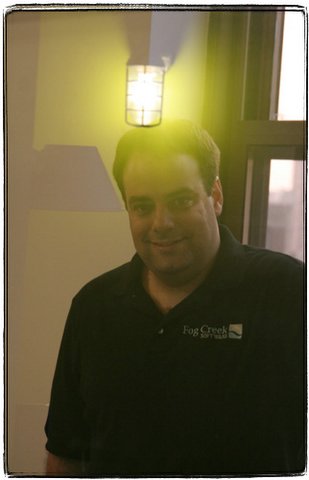 Michael Pryor had way too much fun with a Zero Fog Blaster.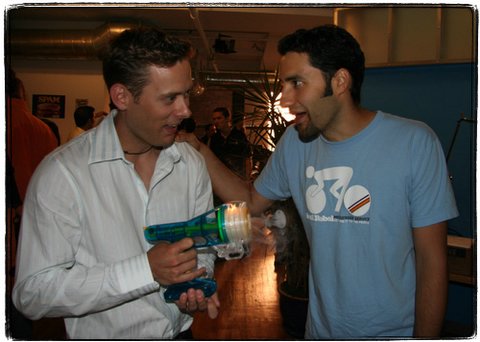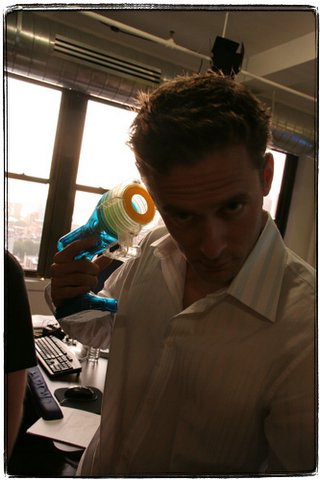 Despite a wide array of snacks, he chewed on the poor defenseless office plant.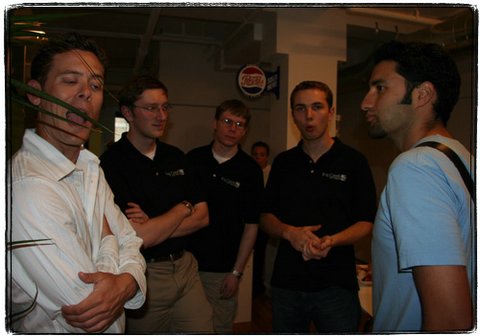 ---
Ad:
Zero Fog Blaster shoots far traveling rings of non-toxic smoke. Provides hours of fun.

Joel's books mix Yiddish and other types of humor with software design and project management. Even more fun than Zero Fog Blaster.

You should also own:
User Interface Design for Programmers
Painless Project Management with FogBugz