Jaili Kandjia Cissoko, African Criot (Bard), Kora Player, Soloist Composer in NYC Subway's Times Square station.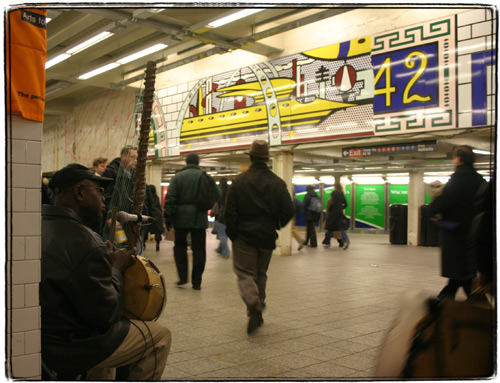 This is an illustration to my earlier article about Cora music. As Mr. Cissoko unfortunately doen'st have any cds of his own, your best bet of experiencing Cora music is either to seek him out in the subway or listening to one of these cds:
Djelika is my favorite, I absolutely love the title song that is based on the melody from The Good, The Bad and the Ugly.