This here person wrote an essay on statues that get rubbed for good luck. He mentioned Dolly Parton's statue , but forgot to mention the Wall Street Bull :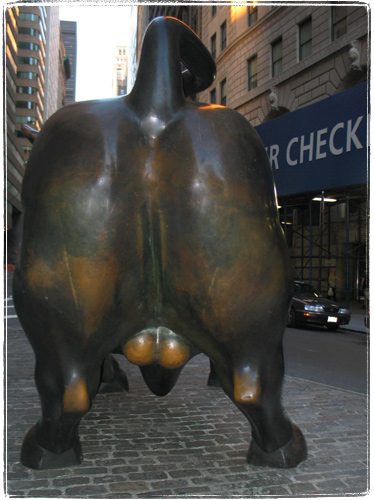 I always thought that there's supposed to be a statue of a bear, but apparently it's not so. I also thought that the bull was made much earlier than 1989. And I did not know that it was basically a Italian-born sculptor Arturo Di Modica's equivalent of grafitti. Apparently the bull was involved in a traffic incident once. I would really like to see that dude's insurance form.
Also not mentioned there The Statue of Three Lies.