Saw this dream yesterday morning :
I was walking by Kim Jong Il, who looked rather silly. I really wanted to take a candid picture of him, but did not want to be thrown in jail for that. I saw a Japanese reporter photograph him, and decided to ask for permission. Respected Leader did not want to have his picture taken, but said that I could take a picture of his wife. She started walking through the palace. When passing through a dungeon she was overcome by a pain in her leg. I thought that the ghosts of women killed by her husband were causing her that pain. Finally we made it outside. She sat down on a brick parapet. The Sun and the Moon were in the sky at the same time. Also in the background was the spire of the AIG building. I started to take the picture, but the camera lens fell apart in my hands.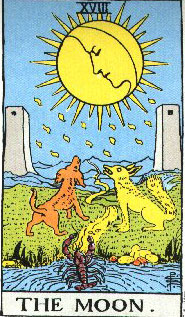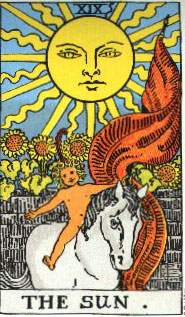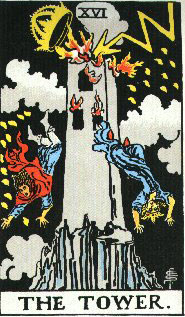 Although, to me the AIG building is the Ace Of Swords, not the Tower.