If you've been readin my journal for a while, you might know how important dreams are to me.
There are a lot of important and famous dreams recorded in history – Mendeleev seeing the periodic table; Kekule seeing the worm Oroborous and understanding the benzine ring; Chief Sitting Bull seeing soldiers falling upside down and predicting victory of the Little Big Horn, Hitler seeing the trench engulfed in molten lava in his dream and leaving it thus saving himself, Julius Caesar having a dream in which one website that will be left unnamed says "his mother appeared" and then "taking" Rome, etc.
Over the weekend I was reading Igor Sikorsky, His Three Careers in Aviation by Frank DeLear, and in it was an example of a forshadowing dream that I haven't encountered before.
The book says that when he was 11 years old, Sikorsky had a dream in which he was standing in a narrow passageway. There was a bluish light overhead and the floor with a fine carpet under his feet. The floor was vibrating, but for some reason he immediately realized that it wasn't a train or a boat, but a flying machine. He walked through to a door that led to a richly decorated lounge and then woke up. Since he was born in 1889, this would make it the year of 1900 when he had the dream. The Wright Brothers flight was three years away.
Years later, in America Sikorsky was walking through his latest design, the S-40 plane and was struck by a sense of deja vu. There it was, bluish light of fluorescent lamps overhead, the vibration and the fine carpet and even the smoking lounge at the end.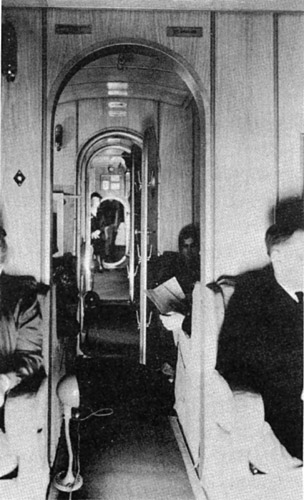 (the photo is from Igor Sikorsky, His Three Careers in Aviation) by Frank DeLear
Next in my reading queue: John C. Wright's The Last Guardian of Everness – a fantasy that deals with dream worlds and such. Figures.