I am known to fanboy design firms. Yes, I used fanboy as a verb. Sue me. In any case, the three companies that I most admire, sorted by coolness in descending order are: IDEO, Art. Lebedev Studio, and frog design.
On my bookshelf I had a coffee table book called Frog: Form Follows Emotion, which is sadly, just not very well designed. It does have a lot of design eyecandy, but provides very little information about the design process and philosophy, about the story behind the beautifully designed objects.
The book is already 8 years old, so some of the projects seem dated. It's still worth a read, especially since it sells for only 65 cents, used, on Amazon.
I was looking through it recently, and found a very interesting picture.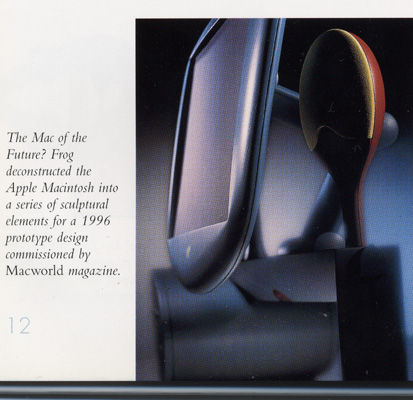 Looks pretty similar to the "table lamp" mac, which itself is pretty dated now, doesn't it?