I worked from home all day yesterday, but today I got a lift from my father in law and made it to the office. On the way there, I saw a rather weird thing – a small plane was skywriting what seemed to be a huge frowning smiley emoticon. Did anyone else notice? It dissipated before I had a chance to take a better picture.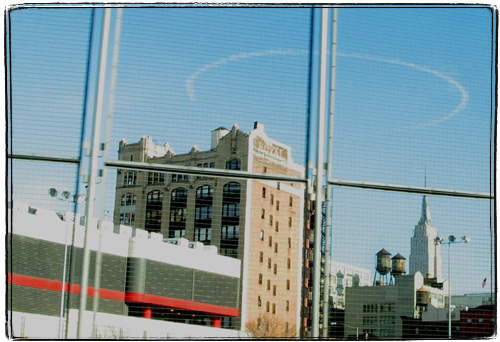 Despite the strike, the streets were choked with grim-faced New Yorkers, as usual. Also on the way I saw several MTA buses (probably ferrying union members to picketing locations) and an ungodly number of stretch limos. Cruising in limo when the hoi polloi are forced to carpool, bike or walk seems like an irresponsible thing to do. On the other hand, maybe the rich and the famous are limopooling…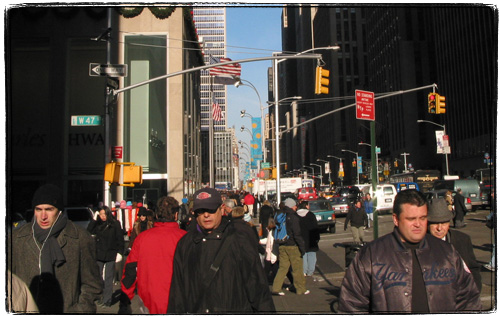 The most photographed sign is ready for its close-up.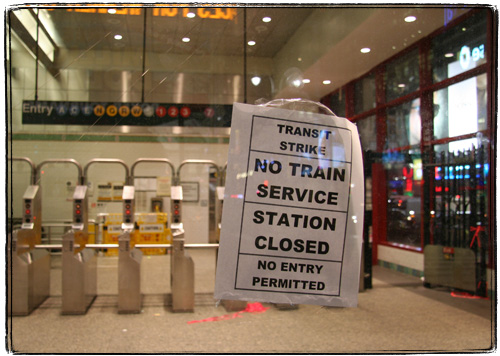 The always open 47th street station is sporting some classy art deco gates. I think I've seen them only once or twice before.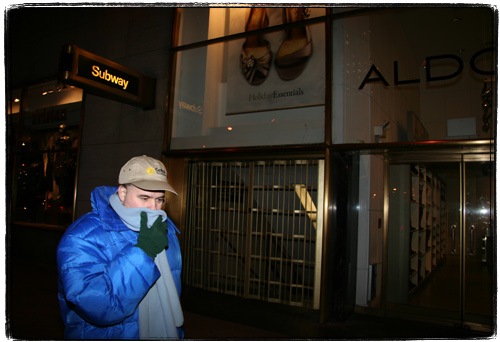 The neon-encrusted Times Sq. station is simply shuttered.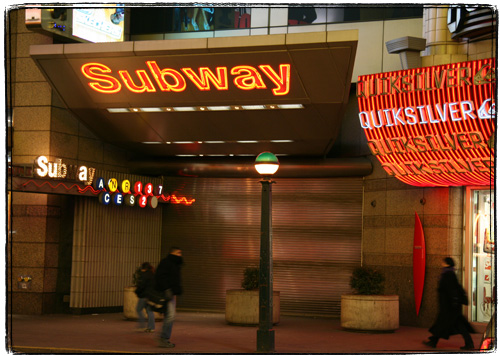 It looks like Kringle would not negotiate with the Reindeer Local 100.