A friend of mine, a contractor, recently came to me with a strange problem. He did an excellent job renovating my apartment, and since then he got used to me delousing his Windows computer and coming up with creative googled-up solutions for just about anything. This one has me stumped though.
Right now he is demolishing a location, previously occupied by a bank. It has a vault door in it that my friend needs to cart away.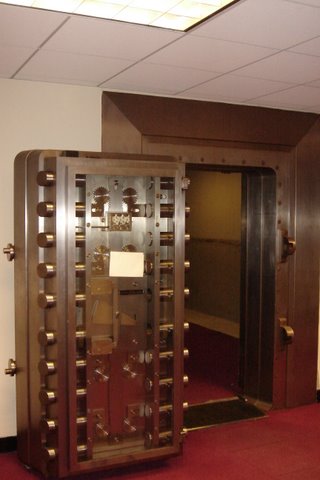 He wants to sell it. I mean, the thing looks valuable – but I have no idea of who would want something like that. Movie people? A restaurant? Eric Sink (his company has a product called Vault and he must be flush after Microsoft buying a chunk of his stuff). I wonder what would happen if we did place it on eBay. Well, in fact there are a few of them there, and people don't seem to be buying.