I go through Times Square almost every day on my way to work and back home. Yesterday I was working until midnight, so on my way back I took some pictures with my brand new digital camera. The train + train + bus ride that usually takes 1.5 hours took me 3 hours this time because of subway repairs. I should really move to Manhattan.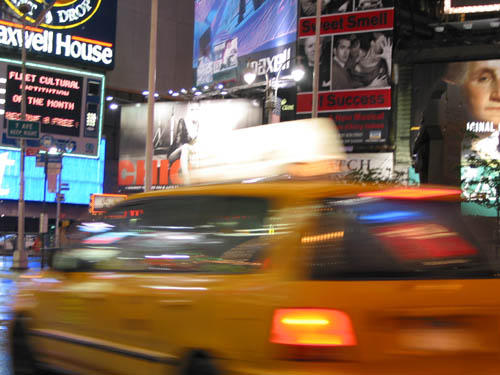 I know, I know, it's a cliché. Still.. I pass this by every day.

Scientists are having a major breakthrough with death rays in a lab on top of Ernst & Young building.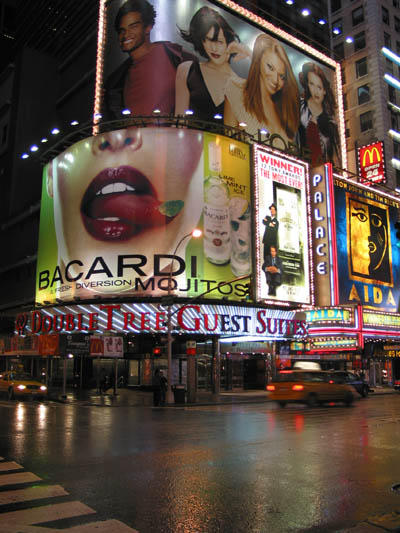 I really hate the crudely photoshopped ad on top. They are reusing the "flashing" dude in subway ads by mirror flipping him. The ad is for Revlon, I think.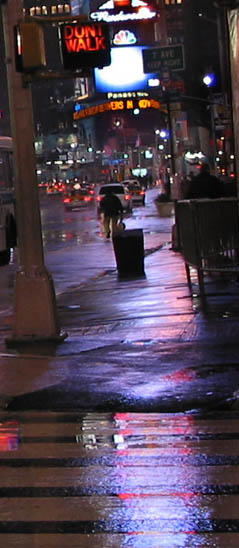 I could not figure how to crop this picture, but this seems to work.