A policeman in his booth.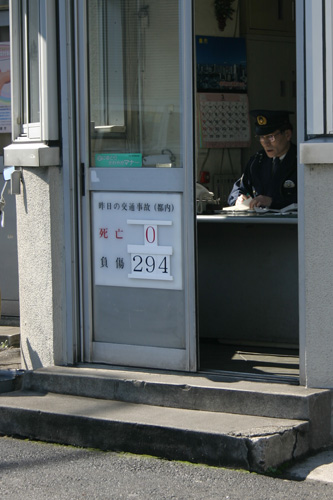 Rikshaw and his passengers in Arashiyama.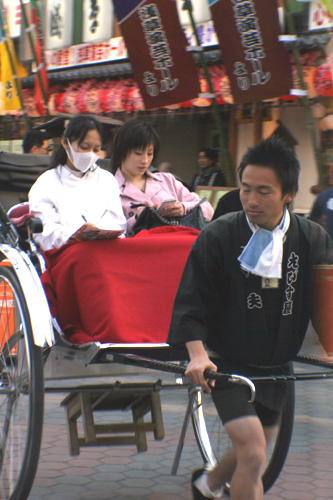 Outdoor eatery – Japanese really use a lot of space heaters.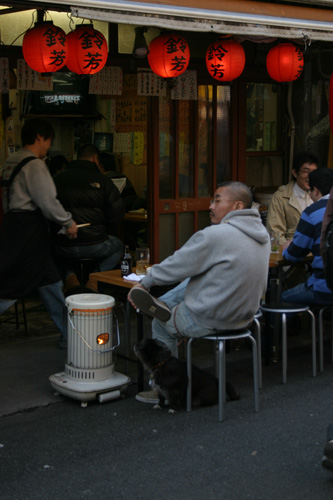 Ryokan owner in Kyoto.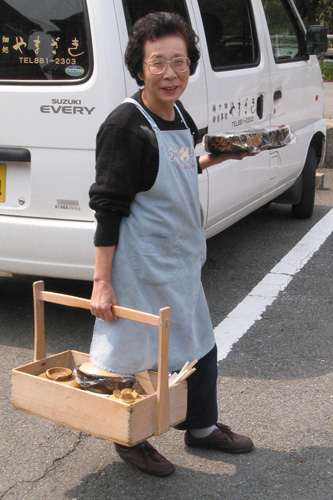 Snack vendors. The surgical masks are worn mostly by allergy sufferers – which due to a high number of pollen-producing Sugi trees planted are about 1 in 5.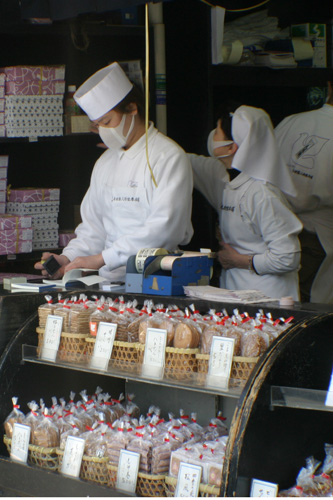 Some take pictures of the cherry blossoms, others take a more traditional approach.
Riding on the Shinkansen.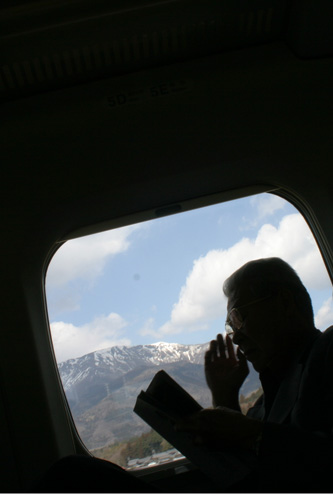 Kids visiting Zeniarai Benten temple.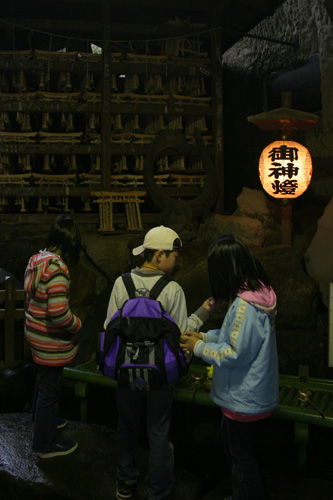 In a museum.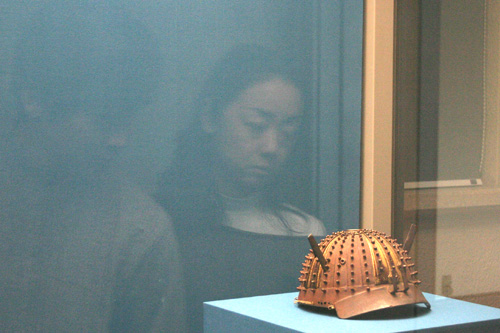 Akihabara girl handing out promotional packs of napkins – kind of like a booth bunny without a booth.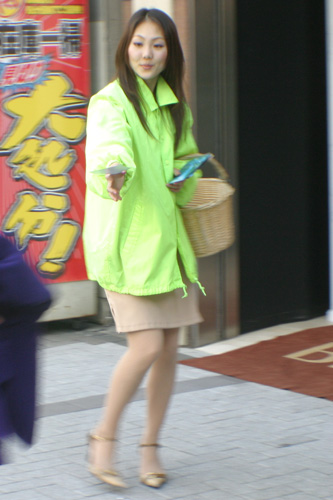 On a JR train.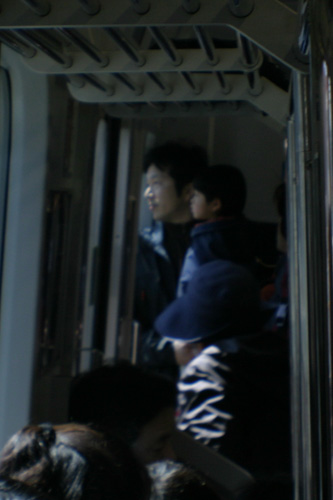 .
Consulting a fortuneteller.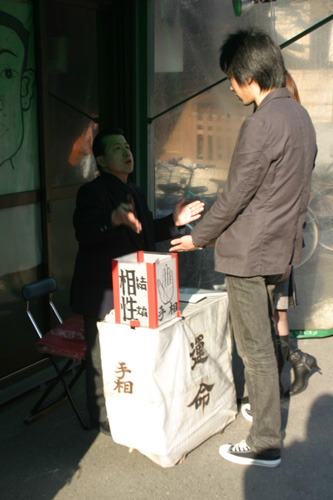 I was rather surprised at home many people wear kimonos. I noticed that a lot of shopkeepers wear traditional clothing, it must help with projecting the traditional image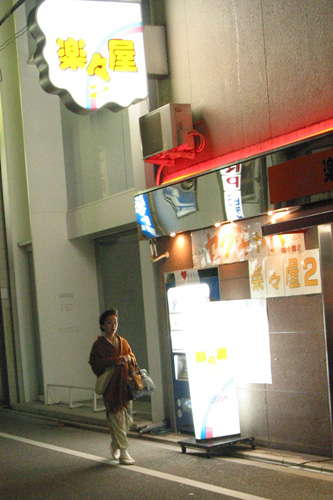 Another snack vendor.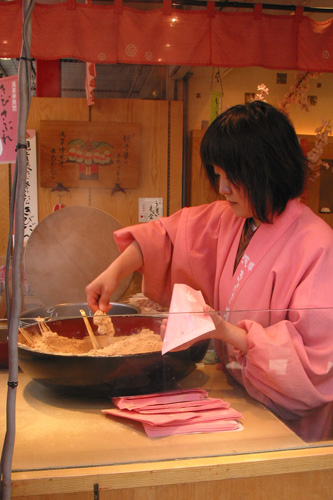 Shinkansen driver. Don't the white gloves make you feel safer somehow?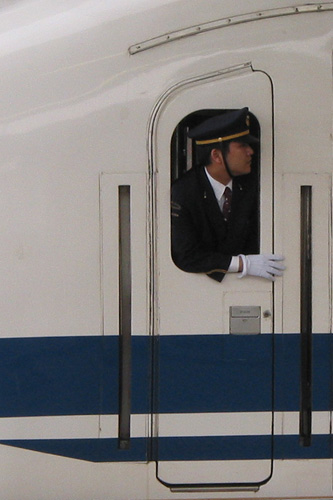 Squid on a stick vendor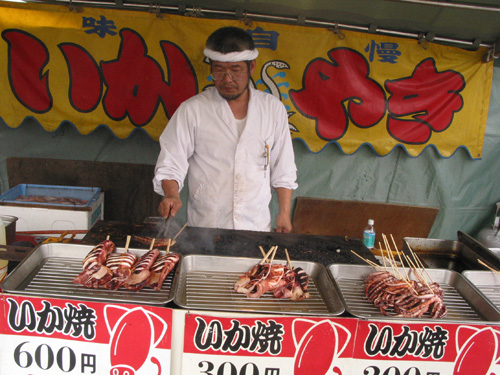 Celebrating Hina Matsuri – Girl's Day.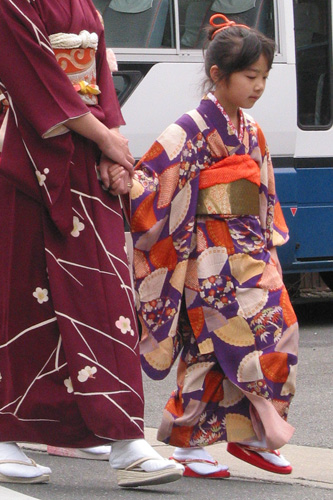 Cloth painter. My wife bough a shopping bag with sakura blossom design.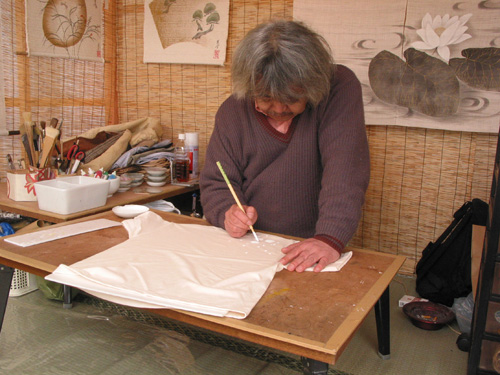 Fishermen.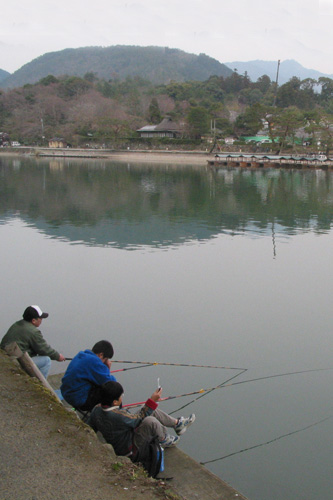 Lumber vendor in his shop.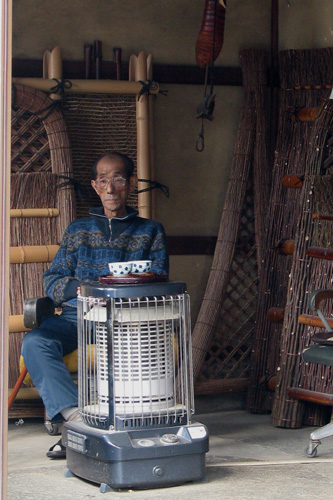 Restaurant worker.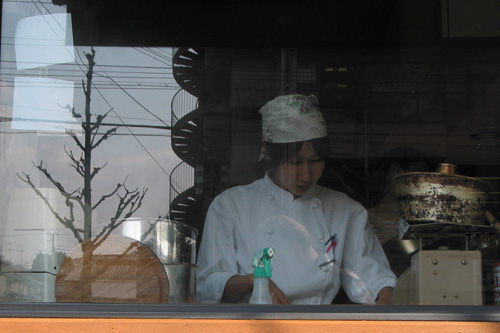 On bikes.