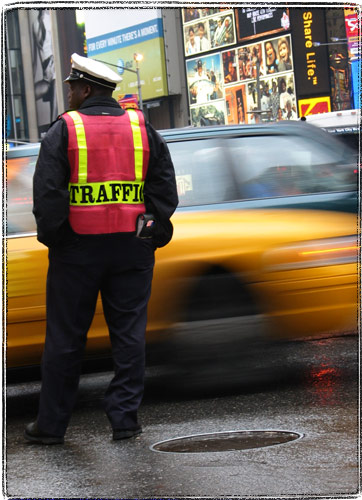 One thing I noticed upon reading the text that accompanied Lee Friedlander's photographs in the awesome, awesome and ultra rare "Cray at Chippewa Falls" (some photos from which I scanned and posted earlier) is that Friedlander often made tiny visual jokes or puns. These details are very hard to notice. It's also very hard to tell if the pun was intentional or not. Once explained, these little jokes make the image much more special and enjoyable.
The special thing in the previous photo is very hard to see. The traffic cop has a little sticker of an American flag on the cover of his ticket book. A 911 remnant.
I actually keep my notebook in a leather binder like that. My 911 reminder is a little flag button on my bag.
In the speech class that I took last semester I chatted a bit with an intern from New York Post. He told me that the tabloid format of newspapers was influenced by the fact that blue collar workers liked to keep a newspaper in the back pocket of their pants. He also gave me a blank New York Post reporter's notebook (which is actually the same format as the aforementioned ticket book).
Kids playing in Brooklyn.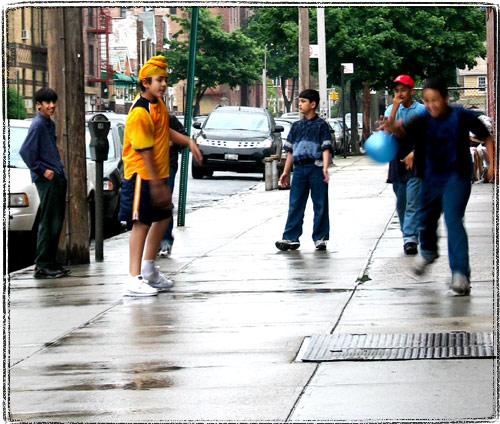 Hey, you never know. The New York State Lottery guy is out of a job. Strangely enough I can't find any information about him online.