I am considering buying a minidisc recorder or one of those iPod add-ons in order to be able to post little snippets of unusual sounds that I encounter, especially snippets of subway performer music.
From what I can tell, this guy is a pretty good didgeridoo player. Also, it's one of the few instruments that allows the performer to say "thank you" through the instrument. Well, that must have been the funniest "thank you" that I ever got from a subway performer for my buck.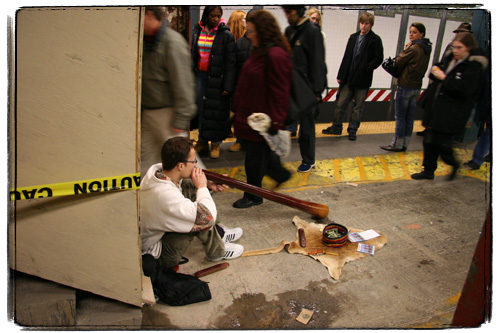 Now, this guy is probably the worst pan (pronounced "pon", like "man" is pronounced "mon") player. I don't usually give money to sub-par players, but this guy was the worst of the worst. He did get my dollar for what must be the most terrible steel drum rendition of "Hava Nagila" I've ever heard. And I've heard a few.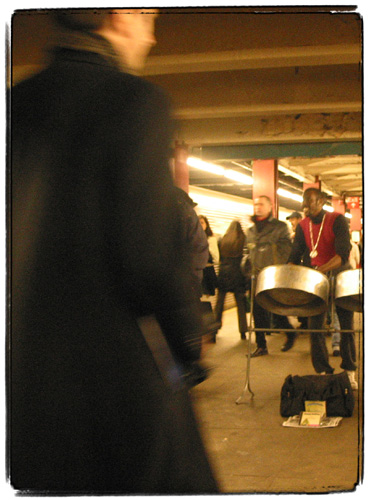 As a side now, in the subway "Hava Ngila" is one of the main money makers for hacks. Also you get to hear a lot of Pink Panther Theme, Jeopardy! Theme aka "Think Music" and Katyusha. It's kind of fun to hear these on exotic instruments like "musical saw", but more often then not it's a nuisance.