Recently I jumped into my minivan and took a road trip on the BQE to visit Cafe Grumpy in Greenpoint, Brooklyn. It used to be impossible to find a decent espresso in all of Manhattan, but now even Brooklyn boasts several world class cafes, of which Cafe Grumpy is one.
Located in a handsome three story circa 1890s Renaissance Revival (correct me if I am wrong) building, Cafe Grumpy takes up the whole first floor. Notice a movie prop truck – apparently "The Brave One" starring Jodie Foster is being shot in the surrounding streets.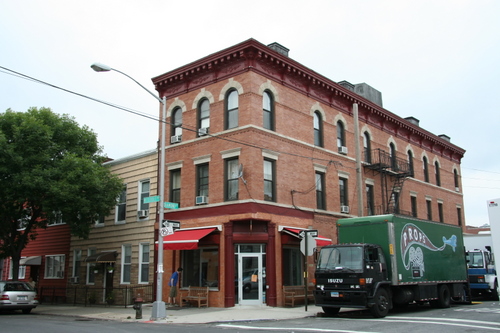 Greenpoint is a formerly bad/industrial neighborhood that is being gentrified like crazy. Notice a fresh crop of condos in the background. I bet having Cafe Grumpy across the street is a strong selling point – it's probably enough for a bloodsuckerRealtorTM to take the clients for a cup of coffee to seal the deal.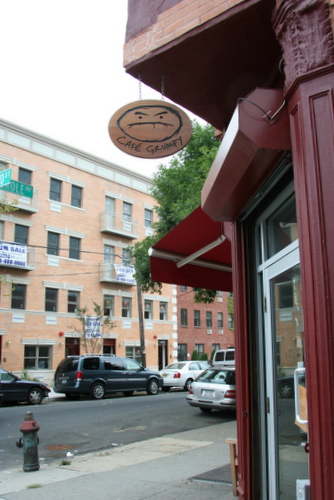 Inside you find a typical Victorian interior of a high end cafe: pressed plaster ceilings, exposed brick and plastered walls, hardwood floors, schoolhouse lights, and mac-toting hipsters.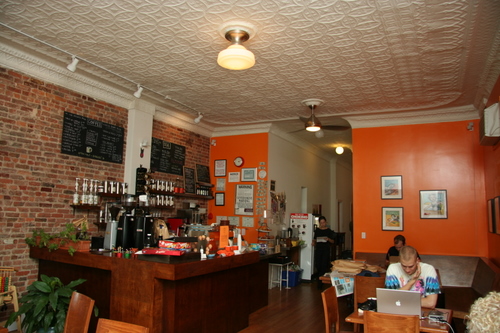 The big selling point is not food.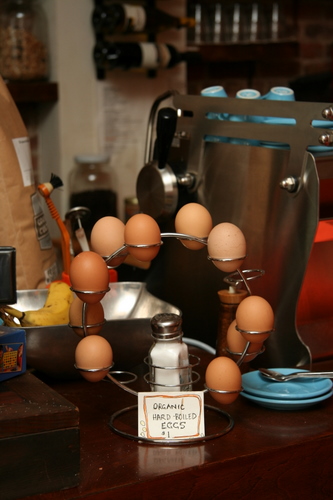 It's the combination of the best espresso machine money can buy (Synesso Cyncra),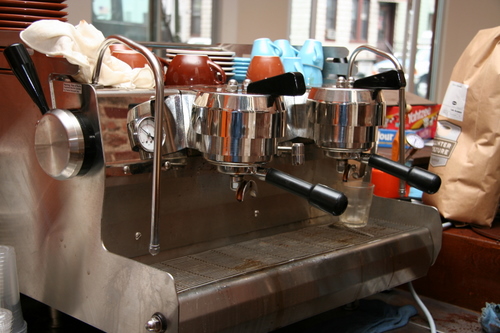 freshly delivered coffee roasted by some of the best roasters (Counter Culture in this case) and highly trained staff.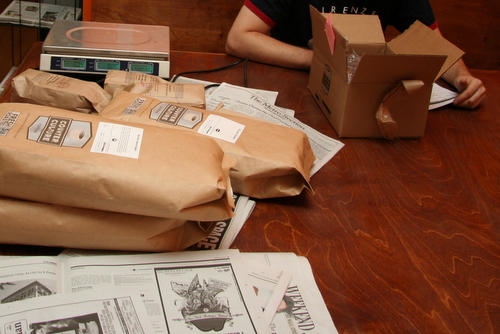 As I was enjoying an impeccable espresso and a latte with a perfect textured milk rosetta (made from two different types of beans), fresh beans arrived. I bought 3 half pound bags of Counter Culture-roasted goodness.
There's also an art gallery in the back, but I am not particularly into the local arts scene.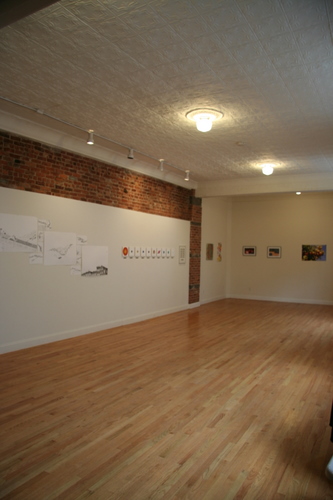 Cafe Grumpy is holding a "Coffee Nerd Fest" on Wednesday, September 6th, at 7:30 pm. There will be a cupping (sounds dirty, but it's actually a technical term for coffee tasting) and beer. And maybe they'll let me pull a shot or two on that Cyncra.
They are located at 193 Meserole Ave, Brooklyn, NY. They have a website and a blog.