Festival of Lights NYC Bodega Style
This extremely kosher picture was taken from a bus window. I hope you'll like the way I cropped it. There's something evil in the little light in the right hand corner, don't you think?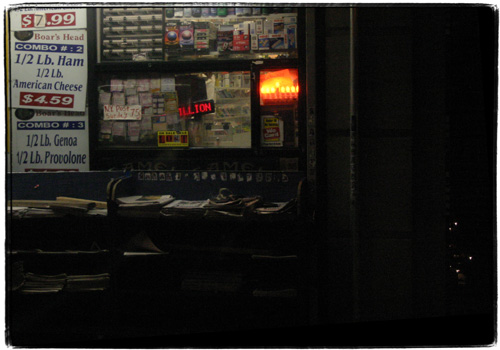 MT tells me this is post 777. Woo-hoo for procrastination!