Jeffrey Rowland drew me a custom watercolor of my favorite comic character on the internets for a pen tablet that I was not using. Chump.
"A born warrior, Topato possesses a large, loud vocabulary and fears nothing. He is made of a poison that triggers agonizing death in his opponents. Topato is a licensed attorney."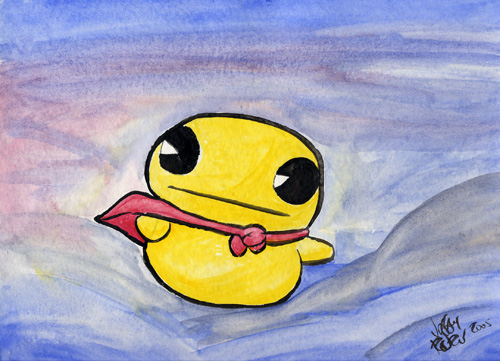 ---
Deadprogrammer recommends:
The Best Software Writing I: Selected and Introduced by Joel Spolsky
Cokin Starter Filter Kit P with Filter Holder, Hood P, Orange #2, Sepia #5, Diffuser 1 #83, Double Exposure #346, Sunsoft #694.
Canon EOS 5D 12.8 MP Digital SLR Camera (Body Only)