What is the the first ever sister city to be twinned with NYC? That's right, Tokyo, Japan. And nowhere it's more apparent than in Brooklyn, at the annual Cherry Blossom Festival (aka Sakura Matsuri) that is held at the awesome Brooklyn Botanic Garden.
You know that word that the Naked Chef likes to say a lot? "Pukka"? It turns out to be a Hindi word meaning "authentic" and "first class." Well, on the minus side many Japanese things in Brooklyn Botanic are not pukka at all.
For instance, the Japanese Hill-and-Pond Garden is a masterpiece of true Japanese garden design. But the house and the Shinto shrine are empty shells and not authentic at all. If you want to see a real Japanese house you have to go to Philly to see Shofuso. I don't even know where the closest real Shinto shrine is.
Also, would it kill them to have a decent bento? They always sell the worst bentos ever at Sakura Matsuri. They should totally get in touch with Shinobu Kobayashi, Mainichi Daily News bento specialist.
These are all minor gripes though. I love Sakura Matsuri at Brooklyn Botanic. I especially love the distinctly Brooklyn flavor that it acquires.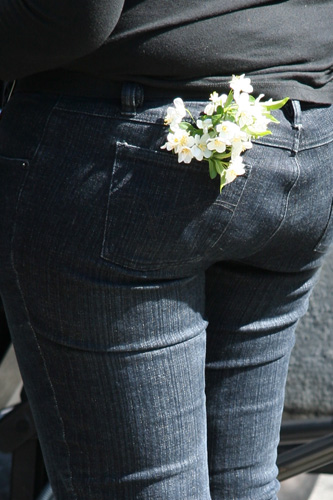 How awesome is this lady's kimono? My wife wore a vintage Haori that we bought in a second hand store in Arashiyama.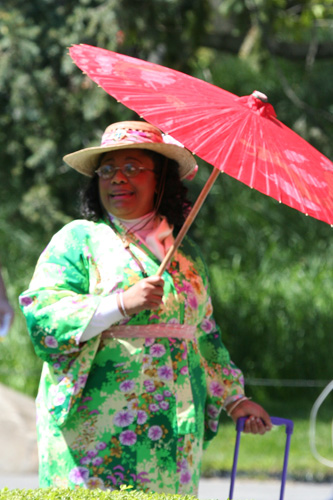 Those without cromulent attire can compensate with appropriate coiffure.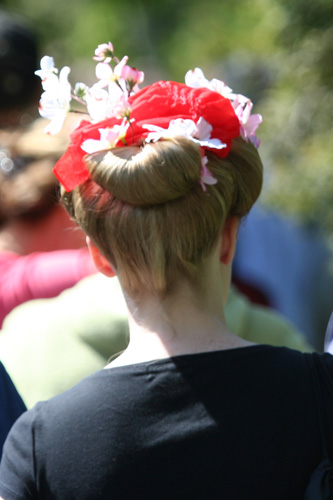 Brooklyn badass samurai, wearing dark sunglasses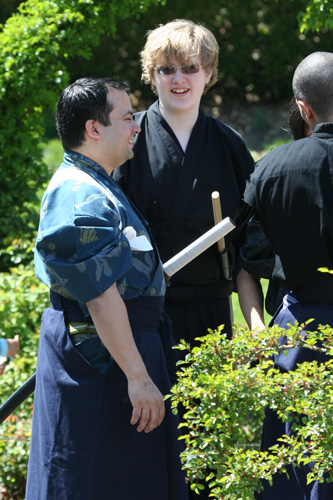 and cutoff kimonos.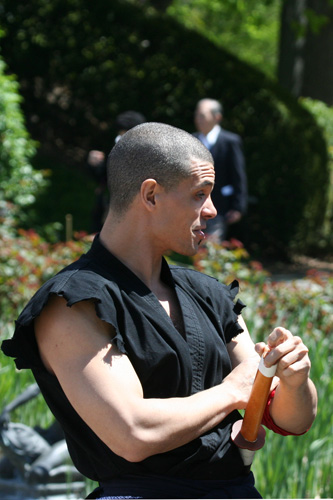 There's some meditatin' going on.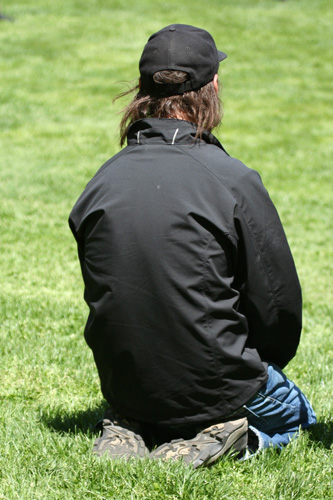 And mingling of food.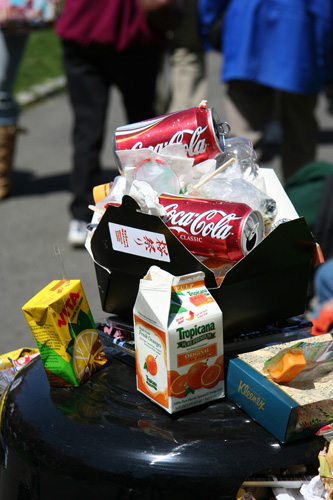 In the end, you can appreciate the cherry blossoms amongst the throngs of people, just like in Japan. It's that just that the cops won't let you get drunk under the cherry trees, like they do in Japan.