Dr. Paul Myron Anthony Linebarger was a son of Judge Paul Myron Wentworth Linebarger. Interesting facts about him included:
Godson of Sun Yat Sen
Blind in one eye due to childhood accident (wore a glass prosthesis)
Traveled all over the world
PhD in political science at an age of 23
Rose to the rank of Colonel in Psychological Warfare Branch of US Armed Forces
Was involved in PsyOp operations in WWII and most "small wars" (except Vietnam, which he passed up on principle)
Was a devout Christian
Some of his non-fiction:
"The Political Doctrines of Sun Yat-sen"
"Government in Republican China"
"The China of Chiang Kai-shek"
"Psychological Warfare"
Here is an interesting excerpt from "Psychological Warfare", which was, and still is an authoritative book in the field: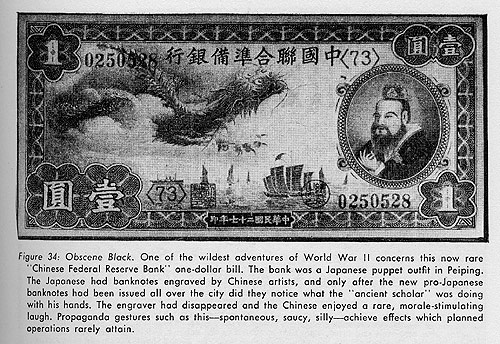 Enlargement of what the "ancient scholar" was doing with his hands: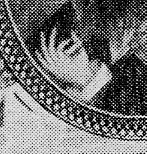 But what I really love Paul Linebarger for is his science fiction stories, which he wrote under pseudonym Cordwainer Smith.
Cordwainer Smith's science fiction is amazingly ambitious: he wrote a "history of the future" spanning years 2000 through 16000 (click here for a timeline). His prose is lucid, coherent, poetic, logical and very entertaining. The story that got me hooked was "Scanners Live in Vain", which was one of those stories that makes you go "Oh, I've got to read everything this guy ever wrote". My other favorite is "The Lady Who Sailed The Soul", which is probably the most romantic sci-fi story that I know. Something really interesting and unusual abut these stories are religious overtones and Christian symbolism (which are really, really hard to notice on the first reading).
I highly recommend "The Rediscovery of Man: The Complete Short Science Fiction of Cordwainer Smith" to get started.
Cordwainer Smith sites (I used some of them to gather information for this post):
The Remarkable Science Fiction of Cordwainer Smith (site by PMA Linebarger's daughter)
Cordwainer Smith Unofficial Biography Page
Christianity In the Science Fiction of "Cordwainer Smith"
The Universe of Cordwainer Smith
Cordwainer Smith Illustrated Bibliography, by Mike Bennett