For many years I've been passing a DEA museum that was located right in Times Square. Once, after work, I had a bit of time to kill, so I decided to see what was inside. Although there was a bit of a wait to get in as all the visitors' bags had to be checked, the admission was free. I am glad I went there, as the museum is now closed. I have no idea how they could afford the rent.
The expected, yet educational portion of the exibits was not particularly interesting. Bongs, rolling papers, pipes and old Laudanum bottles. Big whoop.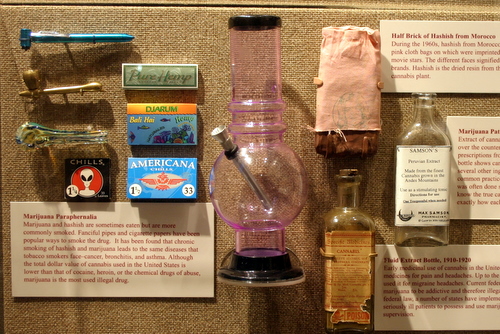 Ecstasy tablets with funny logos and such. Also not very exciting.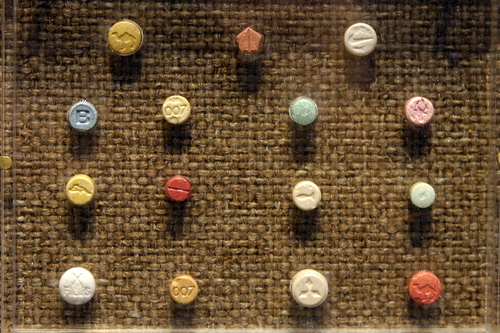 But I think the people who came up with the idea of this museum and funded it smoked some of the exhibits, as the big installation pieces were rather artistic and surreal.
There was this interactive exhibit where you stand in what looks like a cheap motel room, but then you flick a switch and a wall slides over, showing you that your hypothetical neighbor is probably engaged in some illicit activities.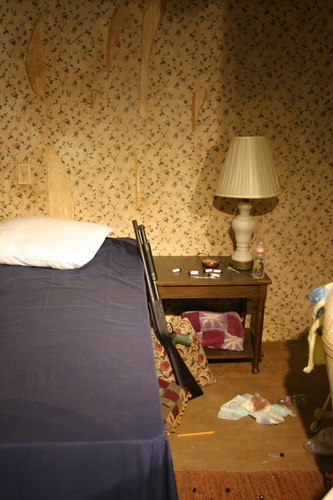 Even more surreal was a recreation of a Columbian cocaine lab, right in front of a glass window facing a busy Manhattan street.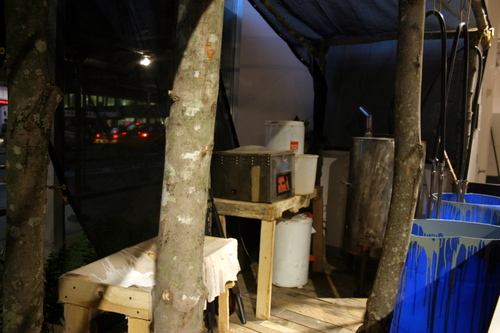 Unfortunately it was late and the gift shop was closed and dark, but I spied this adorable little item: