My home office is located in the living room these days, across from my wife's harpsichord and organ. It consists of a sprawling Ikea GALANT desk with office supplies, computer equipment and cats covering most of its surface.
In particular, I have a Sharp AM-900 Digital Office Laser Copier/Printer/Fax/Scanner
that I bought on Amazon for two hundred-something dollars. Basically it's a decent standalone copier, an ok fax (I am not sure if it can actually print out confirmations). As far as printer and scanner functions go, the drivers are rather crunchy – I have to frequently unplug/reinstall them which is a major bummer. Also, Sharp does not have the drivers available online, so I have to keep the installation cd on my hard drive. But the copier and fax functions alone are worth that money, so I am glad I got it.
What I am not glad about is that Tilde the Cat figured out how to press the copy button. She was always fascinated by the printer noise, but now she learned how to produce it. Here's her self-portrait. She pressed the button and looked at the pretty moving light. Now I'll have to make an anti-cat button cover, like those on most of my power strips (I make them out of duct tape and steel corners).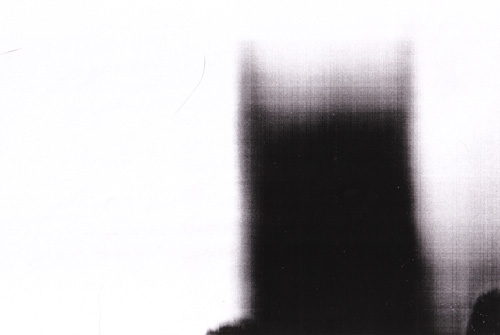 Gary the Cat, on the other hand likes to use the keyboard as his pillow. He knows that sooner or later he'll be able to rest his face on my left hand.